HRH Princess María Paloma Diana Irene
HRH Princess D. Maria and Archduke Simeon
Princess D. Maria Paloma Irene Diana of the Two Sicilies was born in Madrid on 5th April 1967. She grew up in Madrid and went to French speaking schools before attending an English boarding school for two years. She then studied simultaneous translations at the Université Catholique de Paris. On returning to Madrid she had several jobs before finding her vocation as a teacher for small children at the French school of Saint-Chaumont in Madrid.
She met her future husband, Archduke Simeon, in Sevilla and they were married on 13th July 1996 at La Toledana (province of Ciudad Real), her family s estate. The couple first lived in Weiler, Austria, for five years then moved to Vaduz, Liechtenstein. Archduchess Maria and her husband have four children, Archduke Johannes born 1997, Archduke Ludwig born 1998, Archduchess Isabel born 2000 and Archduchess Carlotta born 2003, whom she much enjoys caring for.
Archduke Simeon was born in Katana (Congo) on 29th June 1958, the son of Archduke Rudolf (5th son of the Blessed Emperor Carl I of Austria) by the late Countess Xenia Tschernyschev-Besobrasow. He grew up in Belgium and went to school at the Jesuite College of Saint-Michel in Brussels before studying economics at the University of Louvain-La-Neuve. When the family was allowed to return to Austria he joined the Austrian army and fifteen months later was commissioned as an officer.
Archduke Simeon began his business career at Brown Brothers Harriman & Co in New York, the oldest and largest private bank in the USA, and seven years joined Principal Asset Management in Vaduz, Liechtenstein, as a managing partner. He has been elected twice to the board of his local town in Austria.
They now live in Vaduz (Principality of Liechtenstein).
HRH Princess D. Maria and Archduke Simeon with their children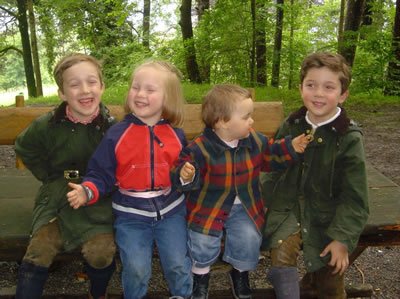 The children of HRH Princess D. Maria and Archduke Simeon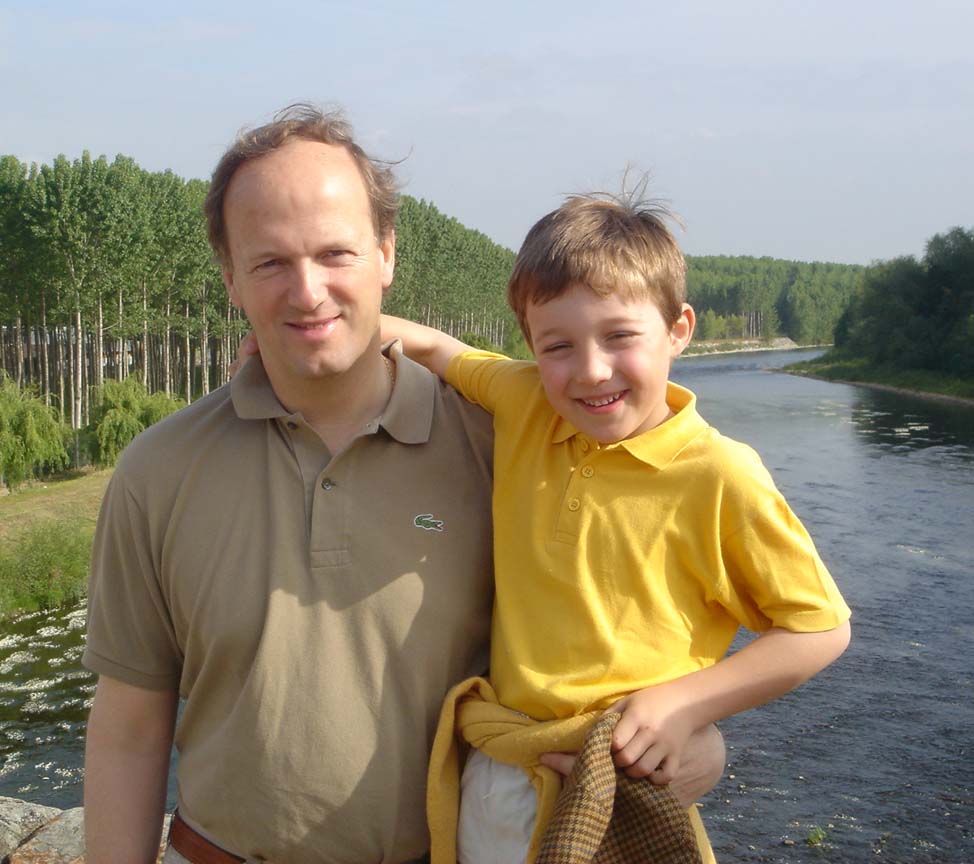 HIRH Archduke Simeon and his son Archduke Johannes